Mystical Psychic Readings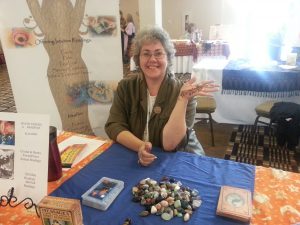 Mystical Readings are offered to help clients explore their present and future options, to see an issue from a different perspective and offer awareness of what specific experiences have to offer us as spiritual beings living a human life.
The purpose of these intuitive readings is to guide someone through the confusion of challenging situations and to help a person tap into their own intuition about their experience(s) so that the reading then becomes more of a validation of the best choices for a person's life path. Cards, crystals and stones, tea leaves and mirrors are tools that the intuitive reader uses to interpret the information that is received psychically.